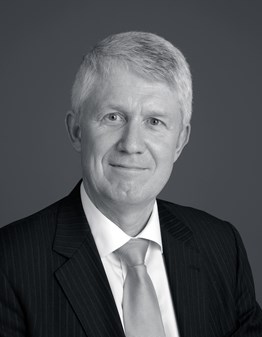 Download CV
Björn Wendleby
Advokat
/
Founding Partner
Areas of expertise
Banking and finance, Asset management, Securities, Payment services, Credits, Anti-Money Laundering (AML), Sustainable finance
Björn Wendleby is specialized in financial regulation, mainly within exchange and securities law, banking and finance legislation, asset management, AML and sustainability regulation. Björn has significant regulatory experience representing clients in contacts with the Swedish Financial Supervisory Authority (Sw. Finansinspektionen). In his daily work, Björn provides advice in a variety of matters relating to authorizations with the Financial Supervisory Authority and in various implementation projects. He has over the years participated in several long-term projects implementing new legislation, such as MiFID/MiFID 2, PSD/PSD 2, AIFMD and 4AMLD.
Björn's client portfolio includes banks, investment firms, payment institutions and fund managers, including market leaders such as Skandinaviska Enskilda Banken, Handelsbanken and Swedbank.
Björn is ranked in band 1 by Chambers Europe 2022 in Banking & Finance, Regulatory in Sweden. He has been ranked for nine consecutive years. According to a recent report clients say: "He is number one in Sweden when it comes to funds and related advisory services."
Björn is also recommended as a Global Leader – Private Funds Regulatory – and a National Leader, Sweden Private Funds 2021 and 2022, by Who's Who Legal. WWL says "Björn Wendleby draws high praise for his excellent financial services practice and comprehensive knowledge of private funds."
Harvest Advokatbyrå
Founding Partner 2016-
Magnusson Advokatbyrå
Partner 2010-2016
Advokat Björn Wendleby AB
Partner 2004-2010
ABG Sundal Collier
CEO, Partner, Compliance Officer and Head of Legal 2001-2004
ABG Securities Stockholm Branch
Compliance Officer and in-house counsel 2000-2001
Skandinaviska Enskilda Banken (SEB)
In-house counsel 1998–2000
Secretary of FESCO (Forum of the European Securities Commission, predecessor to CESR and ESMA) and manager for issues related to stock exchange, clearing activities and prospectuses
1998
Swedish Financial Supervisory Authority (Securities)
Legal Counsellor at Legal department/authorisations 1994-1998
Service as appeal court judge, district court judge, court clerk
1988-1994
Uppsala University, Sweden
LL.M. 1988
Swedish

English


Admissions and professional appointments
Swedish Bar Association
2006
Co founder of SIMPT
2013-
Chairman of the Disciplinary Committee of Spotlight Stock Market
2022-
Member of the Disciplinary Committee of Spotlight Stock Market
2011-2021
Appointed by the Swedish Government to be the Head of the Committee that made proposals on how to implement the Prospectus Directive in Sweden
2004
- Ranked in band 1 by Chambers & Partners (2022) in Banking & Finance: Regulatory (ranked in Banking and & Finance: Regulatory for nine consecutive years)
2022
- Recommended as a "Global Leader – Private Funds Regulatory" – and a "National Leader, Sweden Private Funds" 2021 and 2022, by Who's Who Legal
2021, 2022

Björn has, together with other authors, written five books:

- Lagarna på värdepappersområdet

- Lagen om finansiell rådgivning till konsumenter: En kommentar

- Åtgärder mot penningtvätt m.m: En praktisk vägledning och kommentar

- Ledning och kontroll på värdepappersmarknaden

- Börsrätt

More emplyees >>